1904
ZRC®, founded in 1904 by Edmond Zuccolo and Joseph Rochet, has constantly innovated by imagining bracelets and straps and then dive watches. In 1909, when it was established in Geneva, it was issued with No.52 when the Geneva Trade and Companies Register was created.
The firm, specializing in chains for GUSSET (or pocket) watches, created the first-ever "claw" bracelets enabling GUSSET watches to be worn on the wrist.
1917
In 1917, the firm won the highly-coveted Prix de l'Industrie Nouvelle de Genève (Geneva Prize for New Industry) for having developed the first-ever extendable metal bracelet and became world leader for producing it.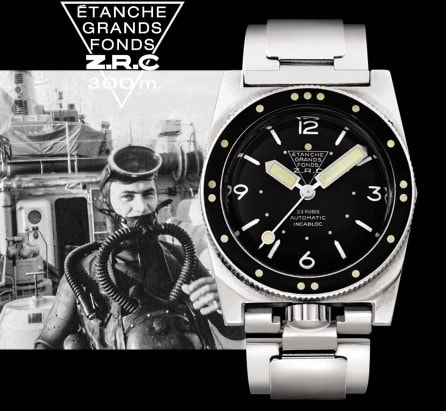 1960 – 1995
As a turning-machine specialist, its customers would also commission it to make waterproof cases for dive watches. In 1958, during a casual conversation between Mr Yves Pastre, watchmaker for the Navy, and Mr Bourdarian, the brand's Commercial Director at the time, management was informed about a bid for tender from the French National Navy.
With Louis Brunet at the helm, the firm embarked on its ZRC Grands Fonds® adventure.

And, ZRC® would equip clearance divers until 1995.
2004
Patrick Brunet's speach (Joseph Rochet grandson) for the hundred years of ZRC®.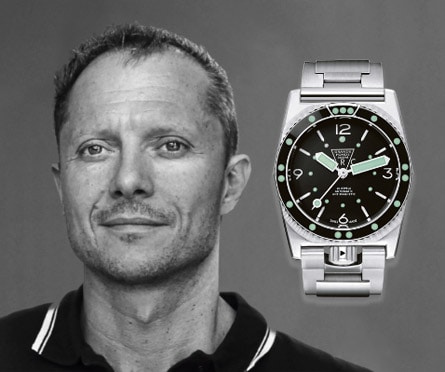 2015
50 years after the first Grands fonds 300, Georges & Charles Brunet, at the head of the family business (great-grandsons of Joseph Rochet), launch the study of the re-issue of this iconic model.
The ZRC® GF300 is reborn.
2018
ZRC® sponsors Alban Michon for his North Adventure expedition in Arctic.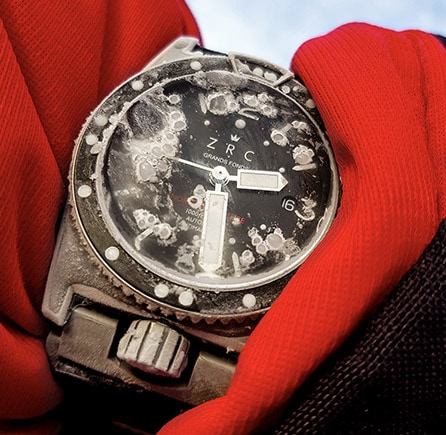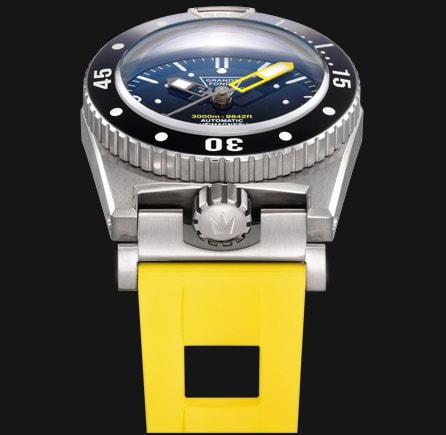 2020
ZRC® has a strong expertise in the field of the strains studies linked to the programmed deformation of materials, which guarantees the manufacture of waterproof watches at very great depth (5100M) without resorting to an helium valve or the presence of gel in the case: In addition, it also reduces the thickness of the case making the watch more comfortable to wear.
Indeed, sapphire crystal, steel and/or titanium cases and ceramics do not react in the same way to pressure and temperature variations. This recognized expertise allows the Brand to offer reliable, simple and effective watches.
2021
Complete redesign of the collection.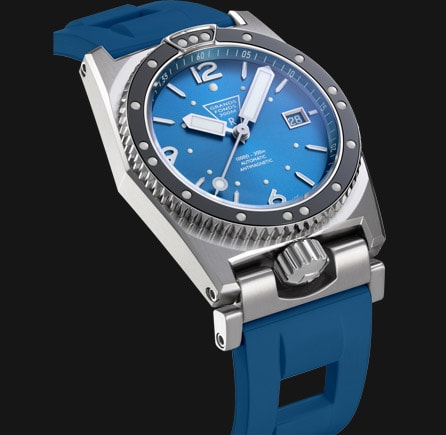 2021
Partnership with the GSPM (Prime Minister Security Group) : A 25 pieces special and limited edition equips the agents of this elite group.
2022
ZRC launches a new challenge with the Adventurer Frédéric Presles: SOUTH ADVENTURE – Back to Campana 1840-2022 which retraces the extraordinary epic of the Delphine's shipwreck on the coast of Chilean Patagonia.